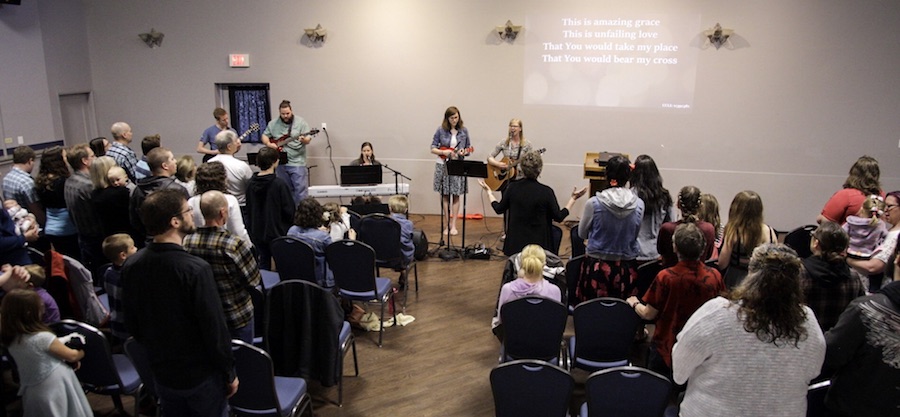 It can be a little intimidating to visit a new church for the first time. To help make things a little easier – here's what you can expect when you join us for a Sunday morning service:
THINGS ARE A BIT DIFFERENT DUE TO COVID-19: GET MORE INFO HERE
Our typical service consists of a time of worship in song (often a mix of familiar modern worship songs and a hymn or two), a kids' time (usually an action-filled praise song and a quick kid's lesson), a 10-minute coffee break in the middle of the service as the kids (aged newborn to grade 1) make their way to children's church, and then a 25-30 minute message (you can check out previous messages on our youtube channel). And of course, there's opportunity for tithes & offering, prayer throughout the service, and communion on a regular basis.
When all is said and done, we usually finish by about 11:45am. You're welcome to wear whatever you're comfortable in.  We have lots of young families and the adults are almost outnumbered by the kids.
We post lots of our activities (planned and impromptu) on our facebook page – feel free to see what we've been up to recently. We would love to have you join us! If you have any questions at all, feel free to contact us!